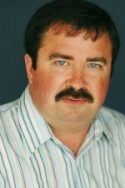 Ed Meyer, President

of Film Completion, was awarded an Academy Award (Oscar) for his owning/operating one of Hollywood's leading Film Laboratories, is a Harvard graduate and has been involved in the TV and Movie business all of his life.

Can't get a Completion Bond?

Film Completion can help!

Film Completion provides contract Production Supervision and Mediation services that strive to assure completion for Motion Picture & Television projects from as low as 3 % of the budget, subject to a minimum fee.

What we offer does not have a cash payout component like a Completion Bond, but it strives to assure completion of your movie, and your continued ownership of your movie.

Film Completion's production supervision and mediation services help the film's financier(s), distributor(s), etc., rest assured that the film will be completed and delivered to the specifications agreed to in their contracts with the producer.

What we provide is not, however, insurance, nor an insurance policy, nor a bond.

Film Completion does not pay out cash in the event that the film is not completed as specified, but we will work with the producer and financiers to try to ensure the best outcome from whatever the current situation may be.



Your call or email is always welcome
and will be professionally handled.

Call us today
We are here for you:
Call 310-924-7068

Email Ed Meyer directly:
edmeyer@gmail.com

Mail our office:
Film Completion
Attention: Ed Meyer
Box 996
Malibu, CA 90265
USA